Plan, coach and
trayn tennis.
Deliver individualized fitness and tennis programs to your players with just a click.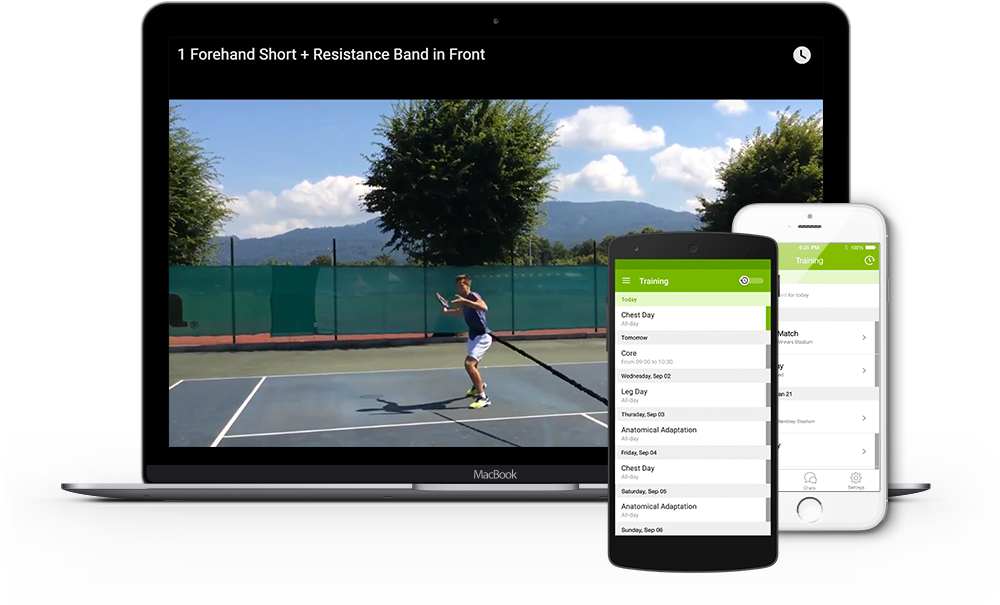 Grow your tennis business.
Increase revenue opportunities via more advanced programming at your home facilities and also on the road at tournaments and offsite training locations.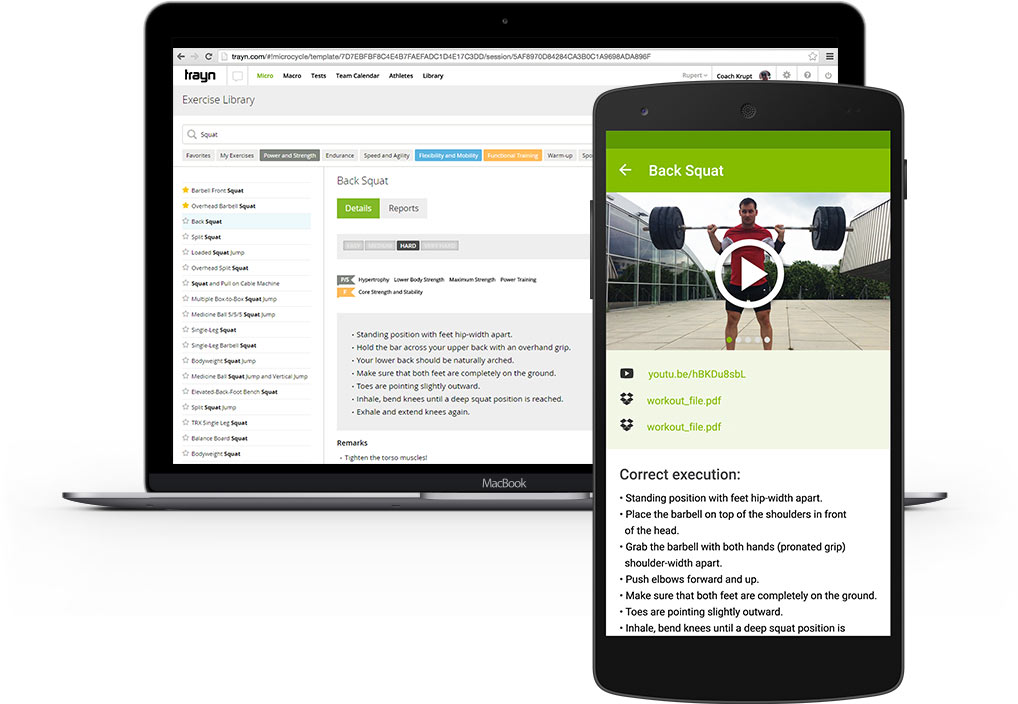 Any form of content, all yours.
More individualized service for different levels.
More fitness and tennis specific exercises.
More sample sessions.
More customized planning and delivery.
New approach in mental coaching.
Who are our Trayn tennis experts?
Better planning, better monitoring and better programming.
This easy to use, fully customizable tennis and athlete management system was designed by two of the leading experts in tennis specific coaching and fitness – Dr. Mark Kovacs and Dr. Johannes Landlinger.
These experts have done the hard work, so you can easily implement tennis specific programming to help your players and coaches be more productive with training and achieve greater results in less time and with less effort.
iTPA

ETB

Kovacs Institute

Euroelite Tennis
Design high-quality training programs.
Develop and deliver individualized conditioning programs and tennis sessions.
Create, organize and assign programs.
Use one of the pre-built programs or create a new one from scratch.
Choose from more than 1000 fitness and tennis specific exercises and drills with lots of videos or images.
Match your strategy to suit your player's strength and integrate your fitness and technical drills into the training process.
Assign your programs and drills to players with just a click. All programs are automatically individualized with each player's current performance data.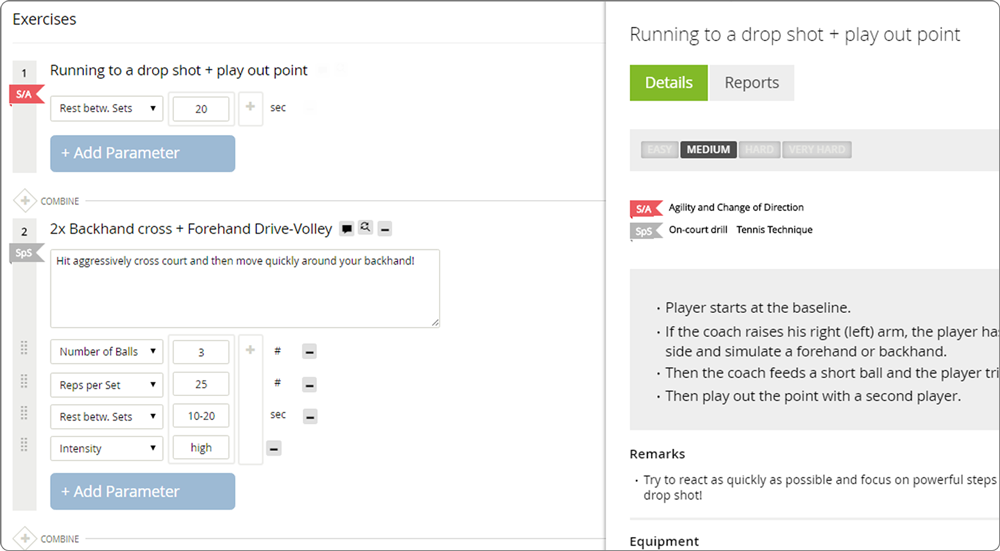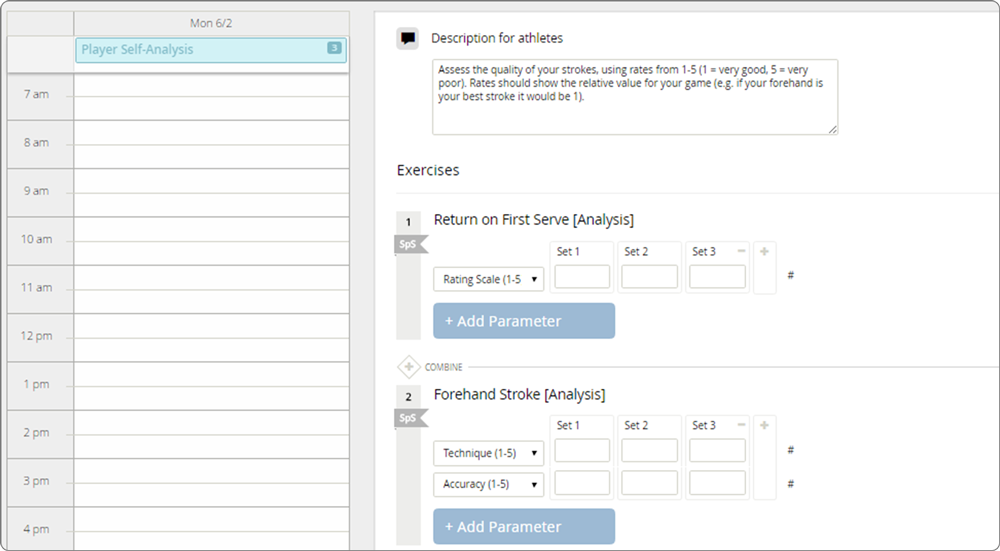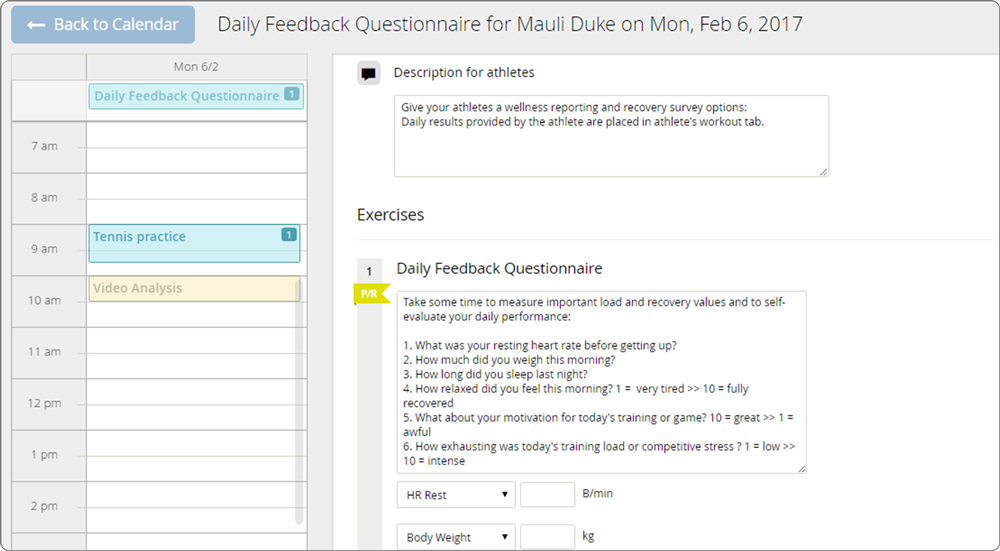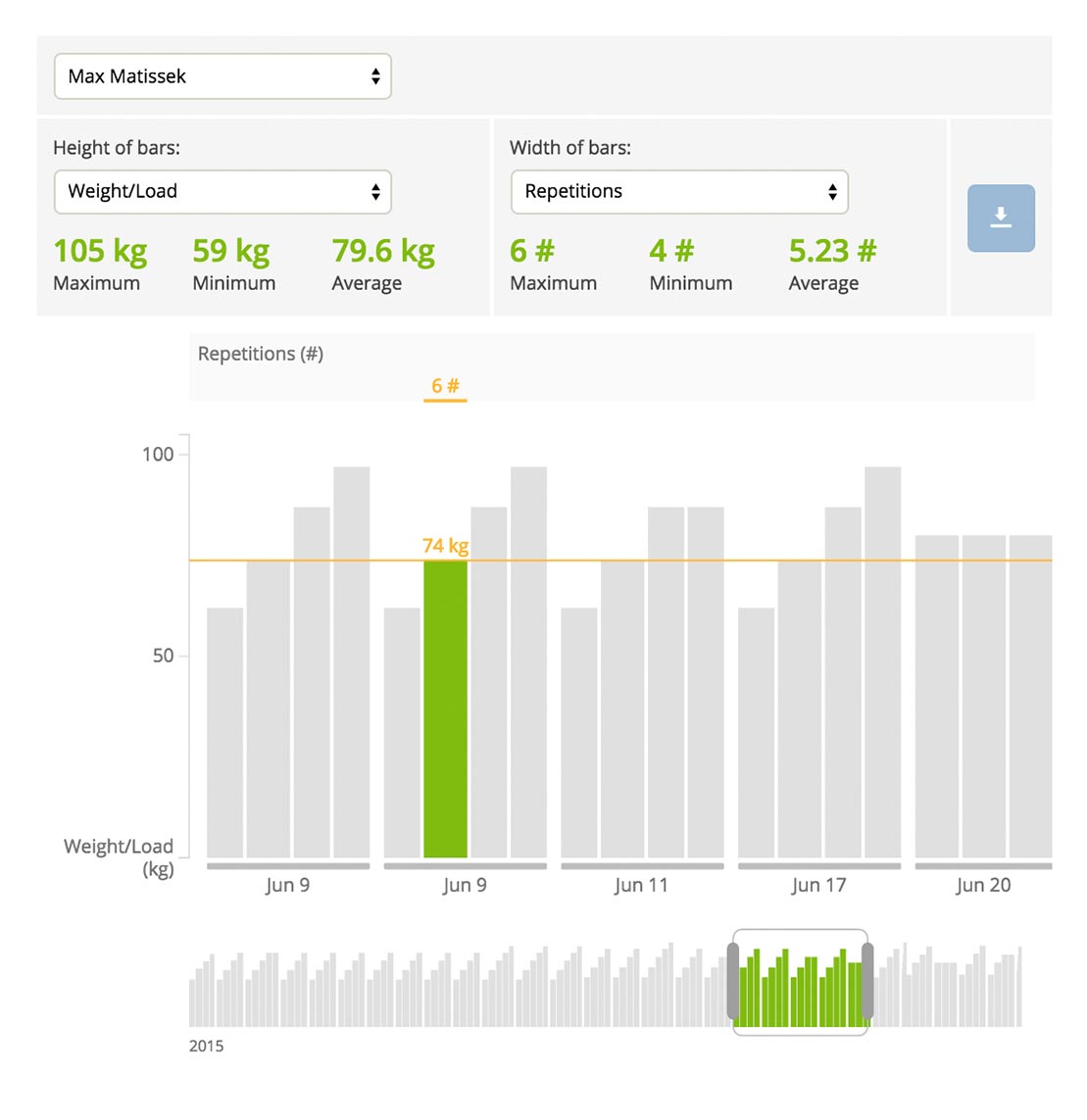 Track players' activities
and their training progress
Players track their workouts instantly from their smartphones. Monitor and analyze your players' performance and adjust your plans when needed.
Develop complete players and maximize the results of training and competitions

Adjust training and competition cycles with appropriate load and recovery patterns - each player is unique. Customize phases according to competition schedules and easily react to unexpected injuries.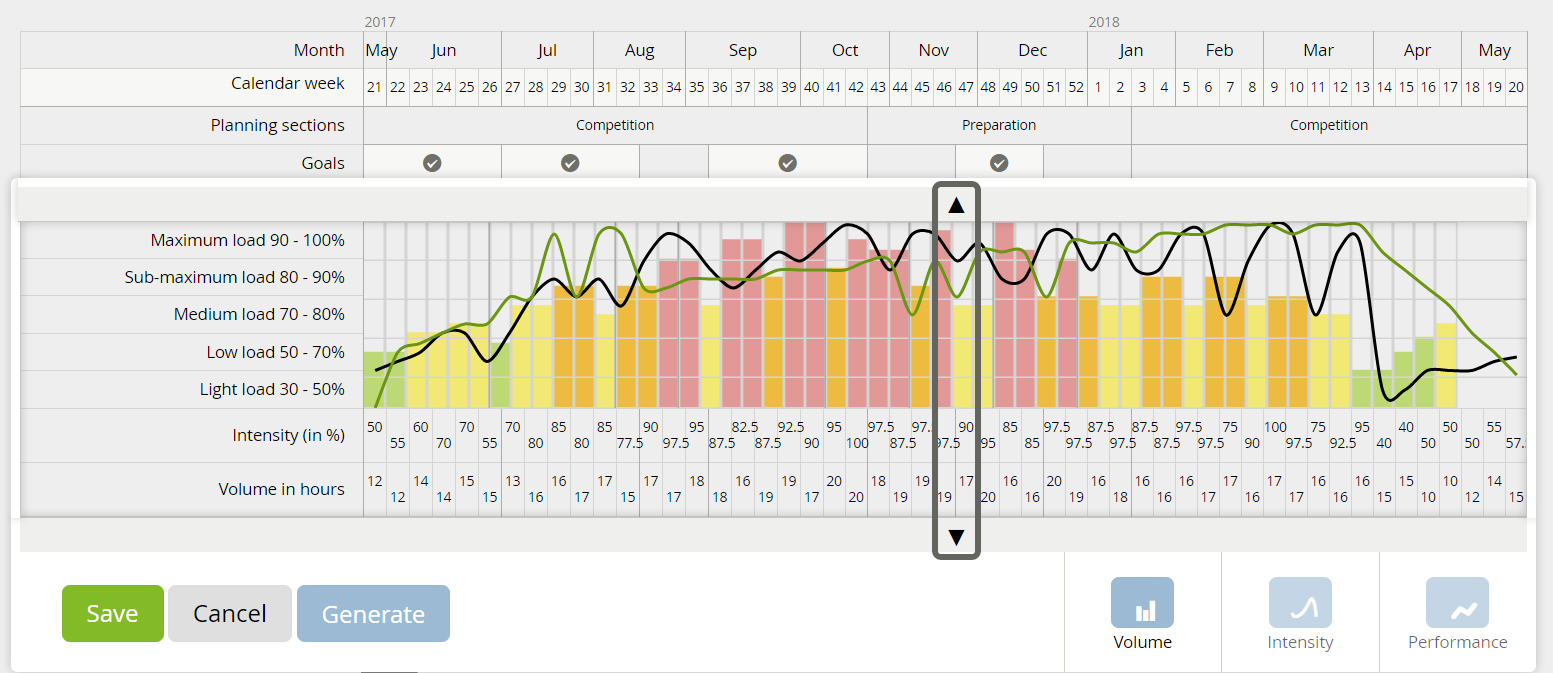 Coaches can easily customize personal training load variables - volume and intensity - on a weekly basis.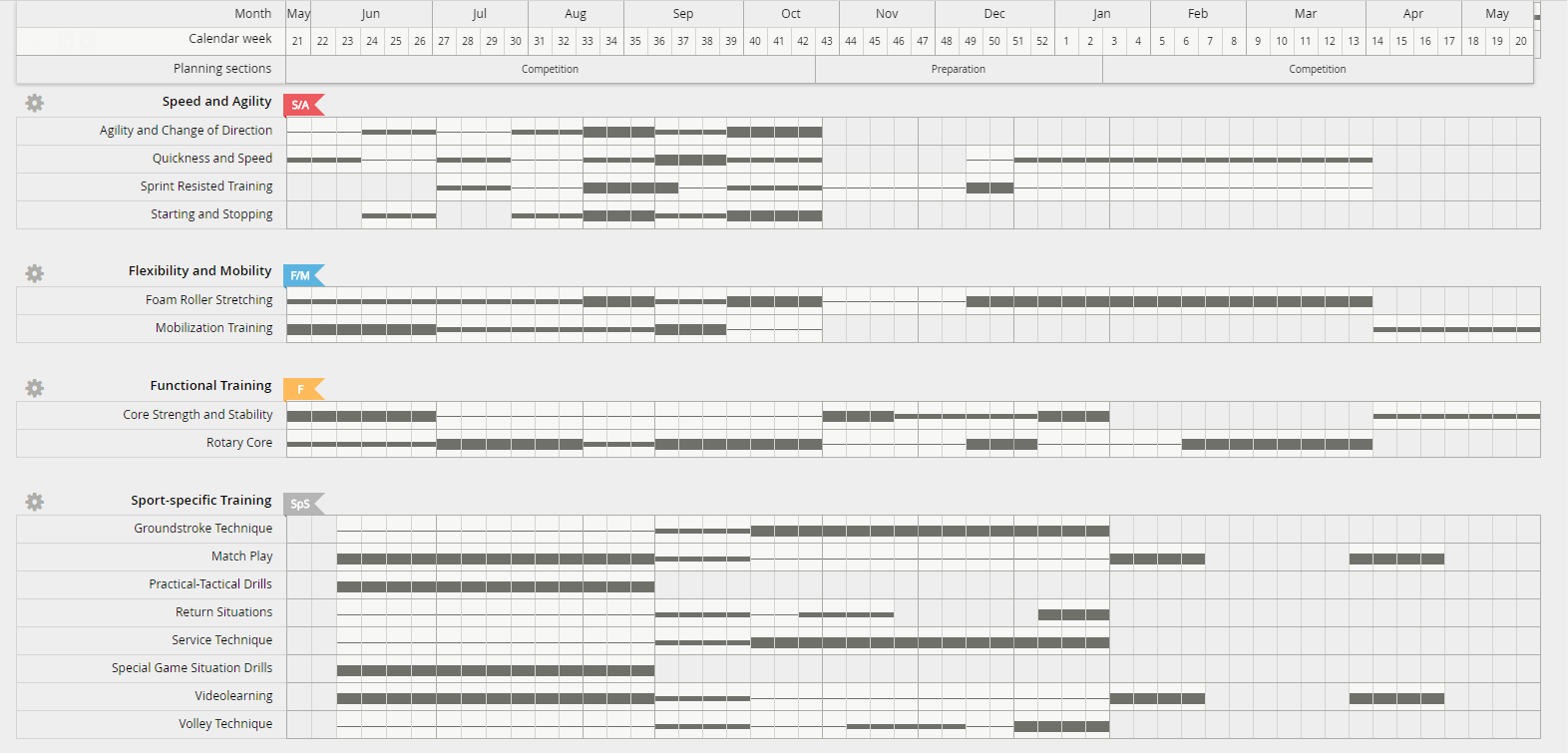 Develop the optimal combination of all sport-specific training methods and provide an efficient linkage between general and specialized preparation - tailored to the functional needs.
Collaborate with colleagues and adapt players' programs with ease.
Respond to injuries and insufficient training stimulation by adapting the individual's/ player's plan. Changing competition schedules require adjustments to training plans for the team.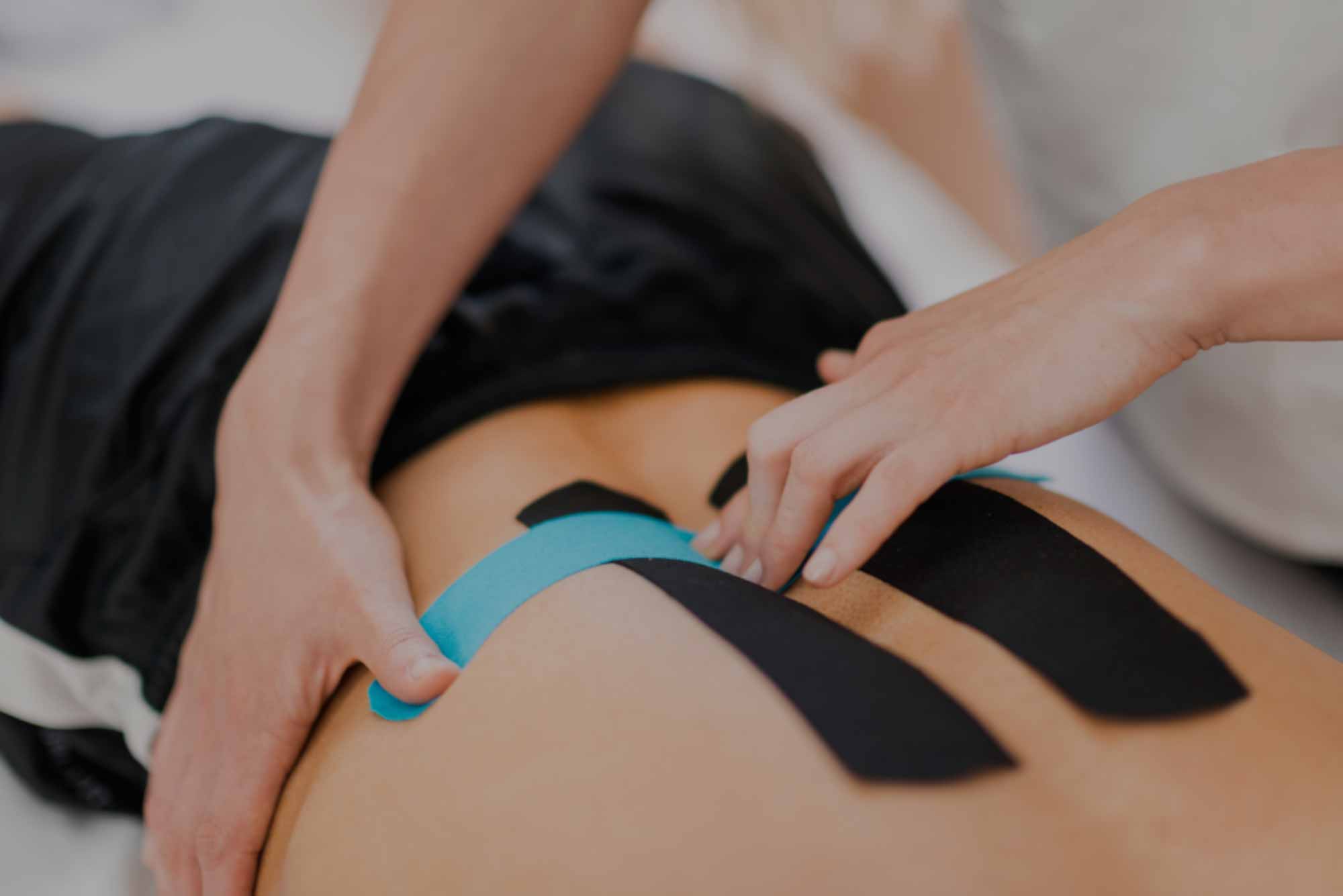 Connect with your players.
Share content, engage and communicate with players and colleagues via in-app messaging, from anywhere.
Starter

3 users

Free (always)

Crew

10 users

$33.25 /month (add 5 users for $23.75)

Team

30 users

$128.25 /month (add 5 users for $20.75)
See our pricing for a detailed breakdown or contact us for more information.

Start my free trial
It all starts with a free trial. From there you can upgrade or cancel your subscription any time.
Start Free Trial
Who else is using Trayn?
...and many more