Trayn for
Personal Training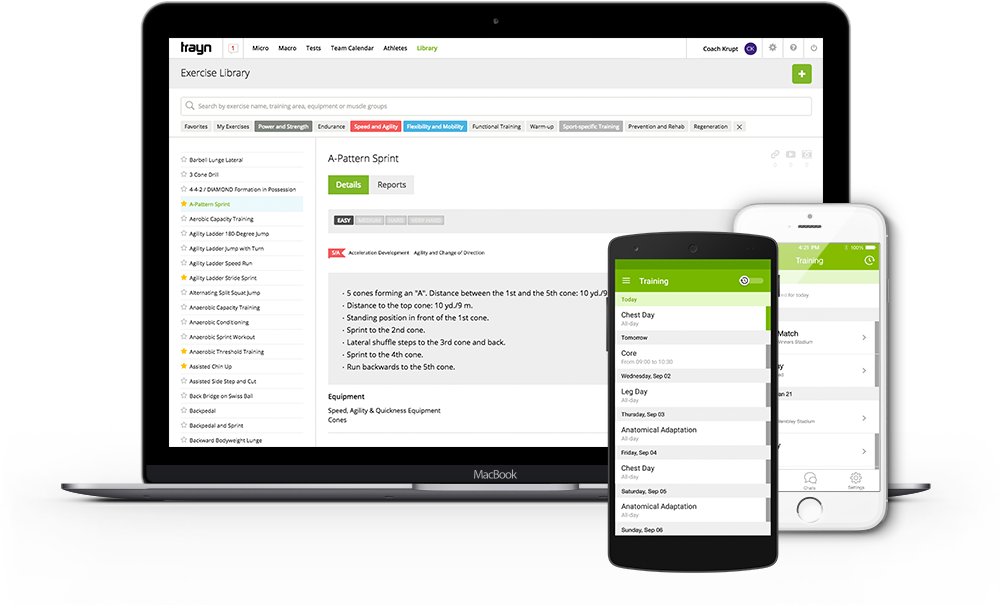 Design high-quality training programs
for maximum results
Grow your business and reach more clients. Do more with less time. With Trayn, you can "be there without being there" for your clients.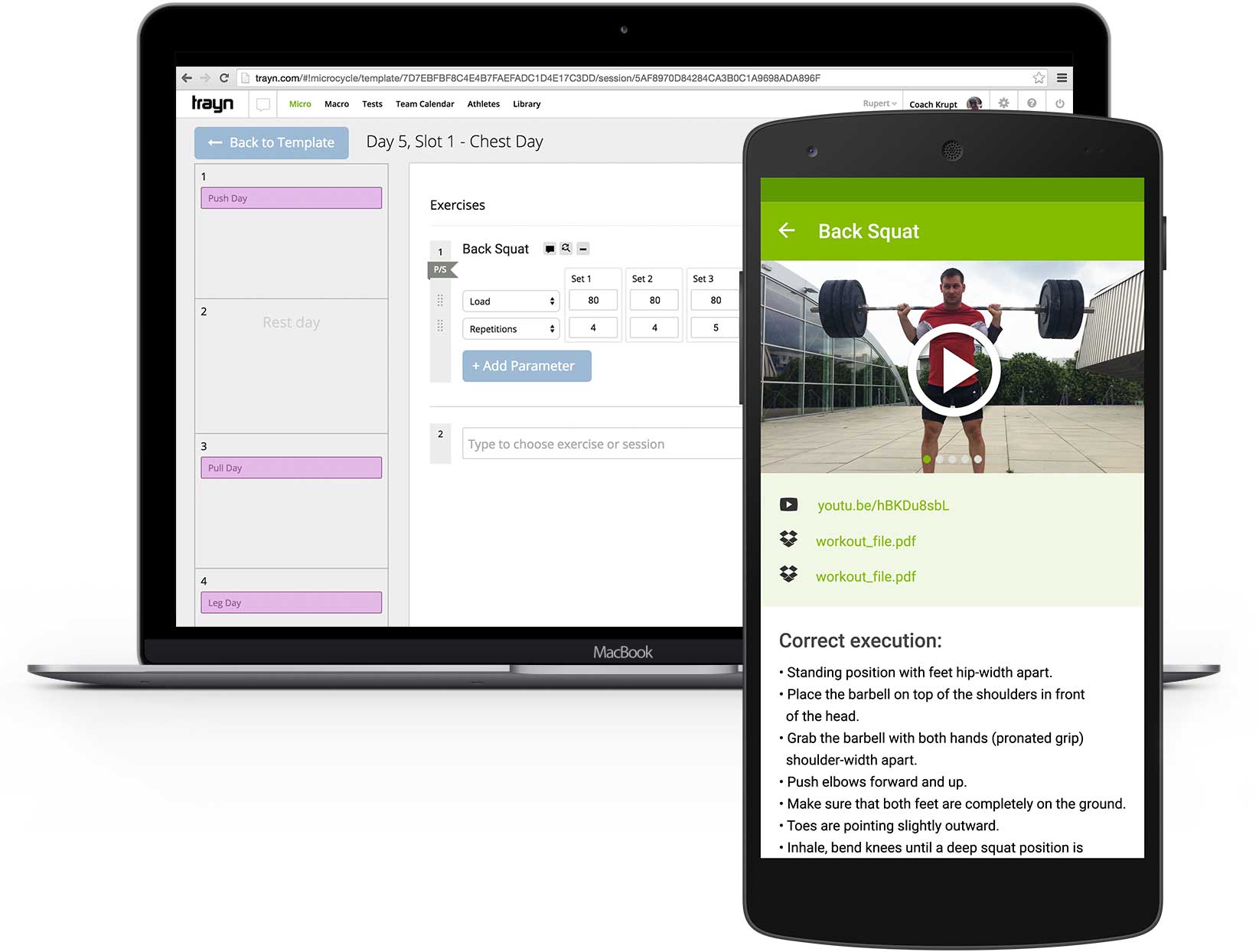 Any form of content, all yours.
Your exercises.
Your videos. Your images.
Your expertise.
Differentiate yourself. Deliver individualized plans to your clients.
Create your own plans from scratch or start with one of the pre-built templates.
Assign your training plans to clients with just a click.
All plans are automatically individualized with each client's current performance data.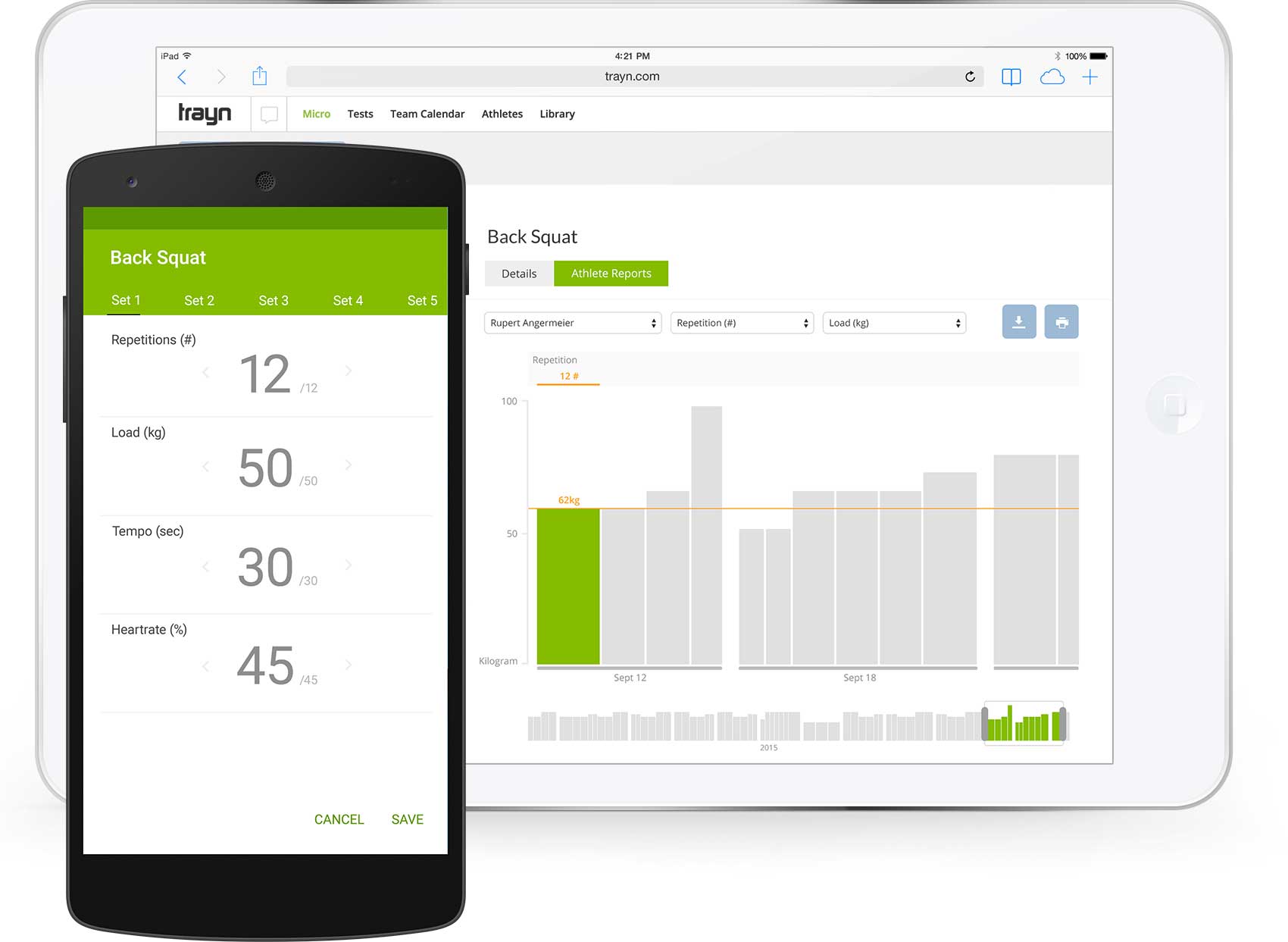 Make it easy to see your clients' progress.
Clients track their workouts instantly from their smartphones.
Monitor and analyze their performance and adjust your plans when needed.
Save time. Adapt your plans with ease.
Injuries and changing competition schedules require adjustments to training plans. Easily respond to unexpected events with Trayn.
Simplify communication
Share content and communicate with your clients via in-app messaging, from your browser on your desktop computer or smartphone.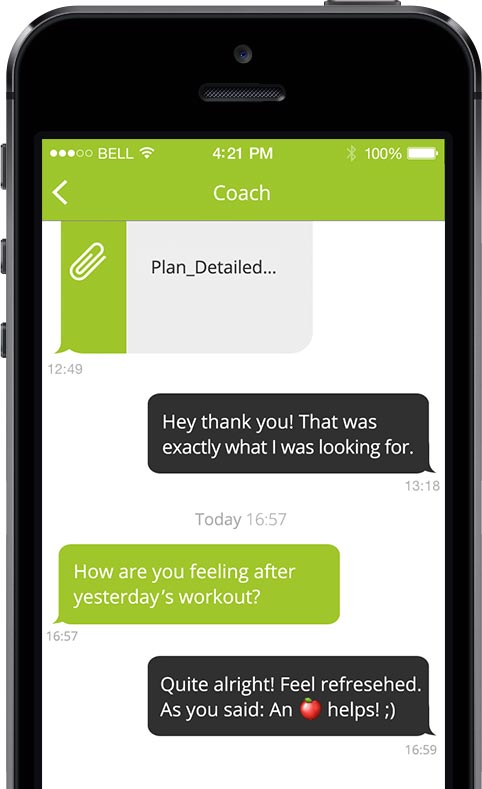 Starter

5 users

$15 /month

Crew

10 users

$49 /month (add 5 users for $24.50)

Team

25 users

$119 /month (add 5 users for $23.80)
Need a plan for more than 30 athletes or a custom solution? Ask us.
Plans for organizations and larger teams are also available.
Start my free trial
It all starts with a free trial. From there you can upgrade or cancel your subscription any time.
Start Free Trial